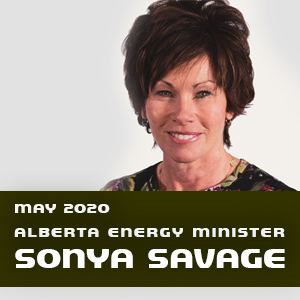 Now Available on Apple Podcasts!
As the pandemic rolls on, CAODC hit an all-time low of 22 active rigs in April. Listen in to May's WeldCor Supplies CAODC Podcast for some insight into how the industry has been impacted by COVID-19, as well as some more positive news about energy infrastructure projects that are moving forward and how oil and gas needs will continue to grow once we resume our normal everyday lives.
With spring break-up and the economy halted, April was another slow month with drilling operating days and service rig operating hours down year over year. Totals, percentages, and more on the industry update, brought to you by CAODC RigData, at 7:55. Check out the CAODC website to learn about Associate Plus membership which provides full access to CAODC RigData!
Finally, Alberta Minister of Energy, the Honourable Sonya Savage joins us (12:30) to discuss the Site Rehabilitation Program which has had 24,000 applications to date, her take on claims from green politicians that "oil is dead", and how we need to move forward to create jobs for Canadians after the pandemic ends.
We hope you enjoy this month's episode. Please give us a like or share, and if you have any suggestions for future episodes send us a note to communications@caodc.ca.