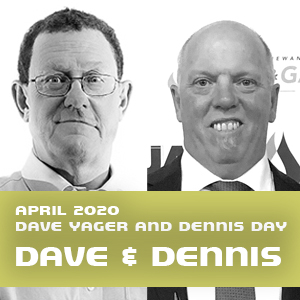 Now Available on Apple Podcasts!
WTI hits negative territory and CAODC hits an all-time low of 25 active rigs in April!? What does that mean for Canadian drilling and service rig activity? Listen in to April's WeldCor Supplies CAODC Podcast for some insight!
March came in like a lion and went out like a lamb. Both drilling operating days and service rig operating hours were down year over year. Totals, percentages, and more on the industry update, brought to you by CAODC RigData, at 3:10.
Industry Analyst and author David Yager joins us (12:30) to discuss the demand shock and subsequent pricing shock facing the industry as we move into Q2. Check out David's book From Miracle to Menace here.
And finally, a fantastic conversation with CAODC member Dennis Day (26:00), owner of Fast Trucking Service and General Well Servicing. Forced to let go long-time employees, most of whom he considers family, Dennis was compelled to spend $50,000 of his own money on grocery gift certificates to help soften the blow.
We hope you enjoy this month's episode. Please give us a like or share, and if you have any suggestions for future episodes send us a note to communications@caodc.ca.