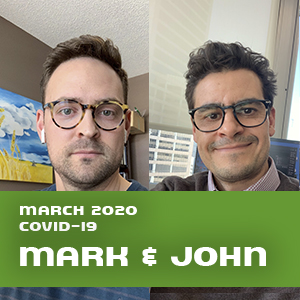 It's an unexpected twist on the March edition of the WeldCor Supplies CAODC Podcast. After a quick download of some phone recording software, John speaks with CAODC President & CEO Mark Scholz about the impacts of COVID-19 and the role the Association is playing in helping members navigate their new environment.
February's numbers were up again year-over-year on both the drilling and service side, with Saskatchewan picking up 3% of the active rig market share for the month. The Industry Update is brought to you by CAODC Rig Data, the most accurate and up-to-date data on the Canadian drilling and service rig industry. For access to more CAODC data, click here to become an Associate Plus Member.
Be sure to tune in to hear some of the initiatives happening for Service Rig members in Saskatchewan (20:20), as well as BREAKING NEWS on some of the steps Energy Safety Canada is taking to assist members in these challenging times (21:23).
Stay safe, and thank you to all of our front-line health care and supply chain workers who are making sure Canadians have access to groceries, medicine, and proper care.