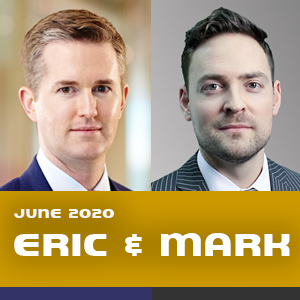 We're halfway through 2020 already, and June's episode of the WeldCor Supplies CAODC Podcast gets you caught up on all things CAODC and Canadian oil and gas!
May saw another new record low for active drilling rigs with 21, but there is some hope on the horizon in the service rig division. Check out the CAODC RigData Industry Update (3:00) for all the operational stats.
The Canadian oil and gas industry is at a critical point in its history, and we need leadership now more than ever. CAODC President and CEO Mark A. Scholz joins us (8:15) to discuss his recently released President's Message, and the importance of working together to protect and grow the energy services sector.
And finally, our special guest Ninepoint Partners' Partner and Portfolio Manager, Eric Nuttall (23:15) makes a welcome appearance from Toronto. Mr. Nuttall shines some sun on our industry with an outlook for 2H 2020 that is sure to brighten your day!
We may be biased, but this is another great episode! If you like what you hear, please give us a like or a share, and if you have any requests for future shows, send us a note to communications@caodc.ca