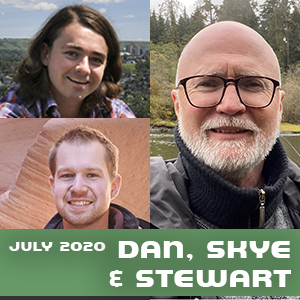 Let's hope June was the bottom, and we are headed for a much better second half of 2020 on the WeldCor Supplies CAODC Podcast! Only 437 operating days on the drilling side led to a 86% decrease in activity year over year. For all of the recent activity data, check out our CAODC RigData industry update (2:08).
While things may be bad, this industry is worth fighting for, and we are lucky to have two young academics who will help us carry the torch. Daniel Baker and Skye Lybbert join us to discuss their letter to Prime Minister Trudeau asking him to support the Canadian oil and gas sector. Get their perspective on why we should be proud of our oil and gas industry (8:22).
And finally, we are lucky to have the very well-spoken Executive Director of Resource Works, Stewart Muir, join us from Victoria, BC to discuss a new Task Force for Real Jobs, Real Recovery (33:48). Canadians are vulnerable right now, and as we recover from a health and economic crisis, we are going to need our resource industries more than ever.
So grab a cold one, head out to the patio, and enjoy the sun while listening to these great guests! If you like what you hear, please give us a like or share, and if you have any ideas for the show, please send a note to communications@caodc.ca.