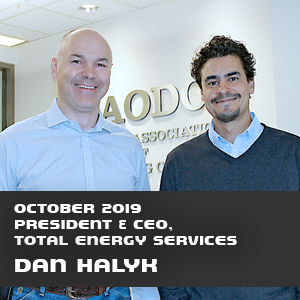 CAODC Podcast for October 2019.
September drilling operating days are down 29% year over year, and service rig operating hours are down just under 3%.
With an important election days away, Total Energy Services President & CEO Dan Halyk joins us for a great conversation on the future of Canadian oil and gas.
With insight from international boardrooms, Mr. Halyk shares his impressions on Canada's reputation on the world stage, as well as his vision for our industry's future!