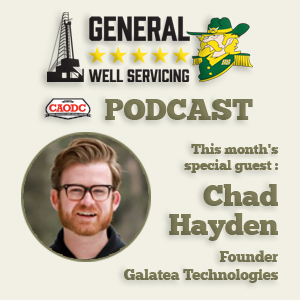 Break-up is upon us! Positive vibes all around the General Well Servicing CAODC Podcast as we head into spring with some nice industry tailwinds.
Year over year decreases on both the drilling and service rig side in February. For all the February data, check out the Industry Update brought to you by RiggerTalk (2:02).
We're then joined by Galatea Technologies founder, and former Trailblazer Rig Hand, Chad Hayden, for an excellent conversation about how technology in the Canadian oil and gas industry makes us world leaders in ESG (8:54).
The best episode yet? You tell us! Please send any feedback or suggestions for guests you'd like to hear to communications@caodc.ca.