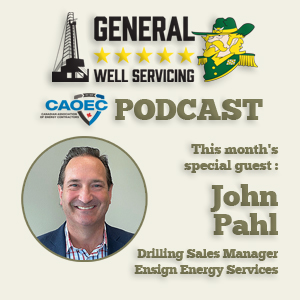 Things are getting busy on the General Well Servicing CAOEC Podcast, but do we have enough people to meet the growing demand?! Join us as we discuss the labour situation over the next few episodes, starting with Drilling Sales Manager for Ensign Energy Services, Mr. John Pahl. Mr. Pahl (13:35) shares how he got his start in the industry, his assessment of the current hiring envrionment, and what we can look forward to as things progress.
And just how busy are we? 155 active rigs and counting! Check out the RiggerTalk Industry Update (6:15) for all the latest and greatest numbers!
We hope you like the show. This is an important topic, so please take the time to like, and share this episode with your kids, friends, or anyone looking for a great career in energy!