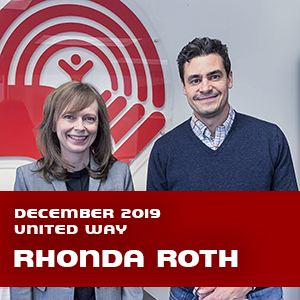 It's the Christmas season, and on the WeldCor Supply CAODC Podcast and in the Canadian oil and gas sector, our thoughts turn to others. We celebrate with friends, family, and our community, and many of us look for ways of giving back.
Join us for an excellent conversation with United Way of Calgary's Chief Development Officer Rhonda Roth (15:05)! Ms. Roth shares with us some of the ways the United Way works with organizations and people from all walks of life to be part of local solutions, and describes how the recent economic downturn has impacted charitable giving.
November's drilling operating days are at 3,805 and service rig operating hours are at 84,007. Take a listen for the year-over-year comparisons and a provincial breakdown of the numbers on the Krux Analytics Industry Update (12:00).
If you enjoy the show, please give us a like and share. Merry Christmas, and see you in 2020!