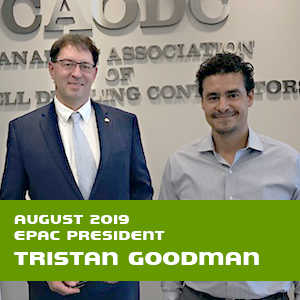 CAODC Podcast for August 2019.
Two quarters into 2019 and we are approximately 34% below our original drilling forecast, and 4% down on service rig operating hours year over year.
Join us as Tristan Goodman, President of the Explorers and Producers Association of Canada, provides some insight into Canada's natural gas industry.
Mr. Goodman discusses the recent curtailment initiative proposed by several gas producers, and his thoughts on what the remainder of 2019 and 2020 have in store.